From February 2nd to February 9th, 2018, Ambassador Extraordinary and Plenipotentiary to the Republic of India and non-resident Ambassador to the People's Republic of Bangladesh Vitaly Prima visited Dhaka, the capital of the People's Republic of Bangladesh.
The Ambassador held a series of working and official meetings: on February 6th, 2018, in the Ministry of the Home Affairs, with Brigadier General Ali Ahmed Khan, Director General of the Fire Cervice and Civil Defence of the Ministry of Home Affairs; on February 7th, 2018 – with Mr. Khandaker Mosharraf Hossain, Hon'ble Minister of Local Government, Cooperative Industry and Rural Development, with Mr. Anisul Islam Mahmud, Hon'ble Minister of Forestry and Environment of Bangladesh, as well as with Mr. Tofail Ahmed, Hon'ble Minister of Commerce of Bangladesh and with Mrs. Parag, Highly respected Additional Secretary of the Ministry of Industry of Bangladesh, having discussed with the Bangladeshi Side the ways of the bilateral trade and economic relations intensification.
On February 8th, 2018, Ambassador Vitaly Prima held a meeting at the Ministry of Foreign Affairs of Bangladesh with Mr. Abul Hassan Mahmood Ali, Hon'ble Foreign of Bangladesh. During the meeting the parties discussed the current status of political, economic and humanitarian cooperation between Belarus and Bangladesh.
Vitaly Prima also visited the South Dhaka Corporation and held a series of meetings with the representatives of the business community of the People's Republic of Bangladesh.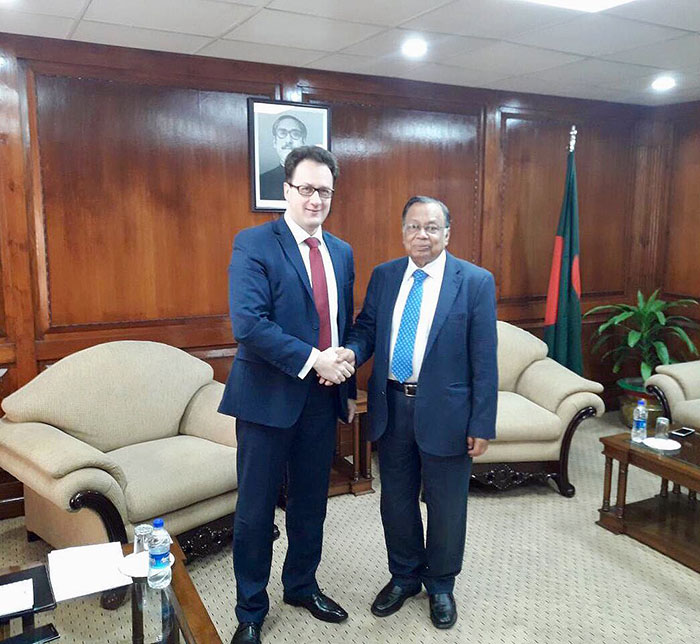 Belarus-Bangladesh political, trade, economy and humanitarian cooperation discussed with Honorable Minister of Foreign Affairs Abul Hassan Mahmood Ali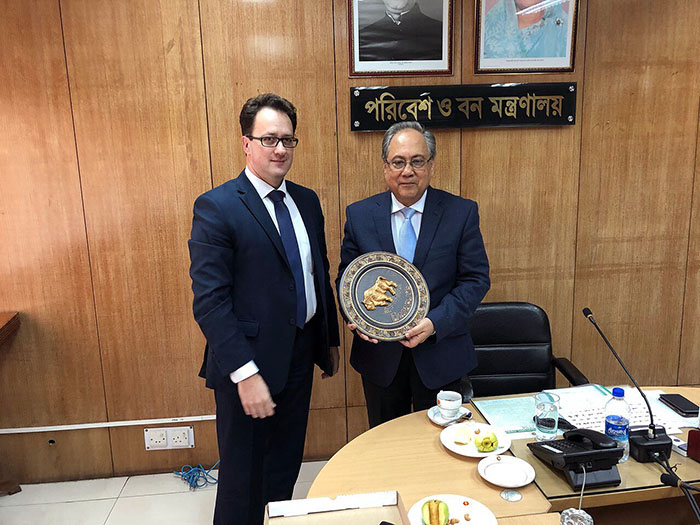 Topical issues of mutual interest were discussed during the meeting with Honorable Minister of Environment and Forest Anisul Islam Mahmud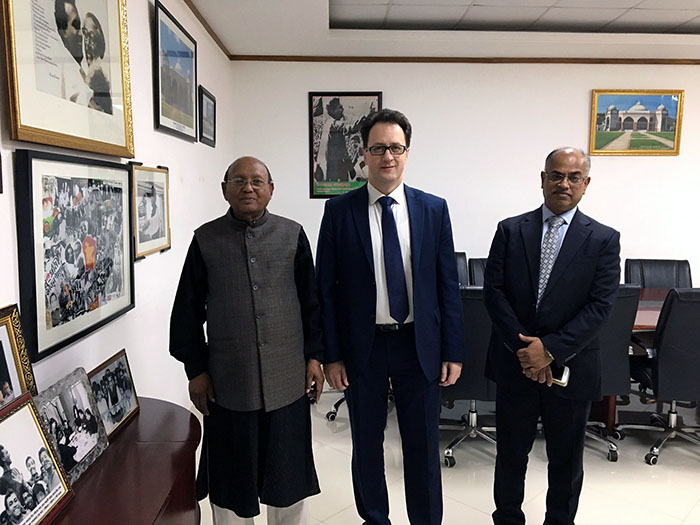 Discussing institutional framework of Belarus-Bangladesh business cooperation support with Honorable Minister of commerce Tofail Ahmed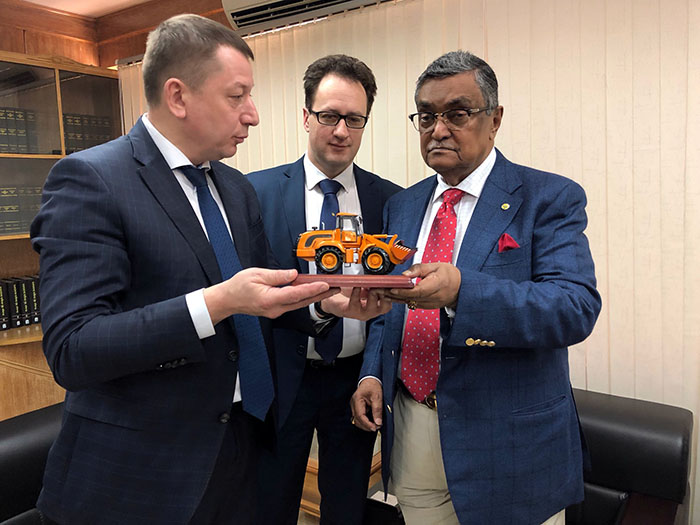 During the meeting with Honorable Minister LGRD K.M. Hossain. Joint Belarus-Bangladesh projects are discussed, priority areas are defined
Meeting Bangladesh Fire Service and Civil Defence Director General Ali Ahmed Khan, Brigader General, in the Ministry of Home Affairs of Bangladesh